Embracing the differences we all bring to work is where diversity and inclusion begin … but at Gap Inc., that's truly only the beginning. The BRGs represent the diversity of our employees and give us a lens into the people and cultures of our global customer base.
AT GAP INC. A SENSE OF BELONGING IS ALWAYS IN STYLE.
Our five Business Resource Groups (BRGs), created by and for employees, help drive our diversity and inclusion strategies to make sure that we:
- Build a work force that reflects our customer base and the communities where we do business
- Develop a company culture and network that embraces differences and individuality
BRG members come from different brands, levels, and capacities to create a space of learning and inclusion for all. These groups provide a platform for employees to share ideas, accelerate careers, and help contribute to our company growth. Our BRGs create opportunities to meet colleagues and mentors from all areas within Gap Inc.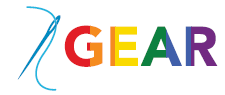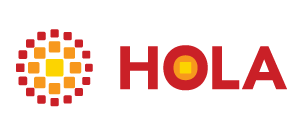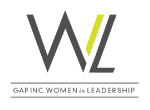 The African American Networking Group (AANG) kicked off Black History Month with Reverend Wanda Johnson, mother of Oscar Grant. The event was designed to highlight the racial injustices still affecting the African American community and also provide education around how employees can make a difference here at Gap Inc. or within their own communities.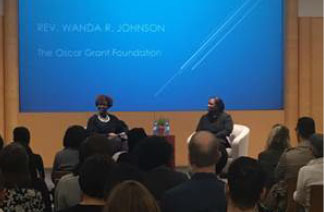 Asians Supporting Inclusion and Awareness (ASIA) In recognition of Asian-Pacific American Heritage Month in May, ASIA held a workshop for employees to explore the edges of unconscious bias with McKinsey and Company. The event was designed to raise awareness about unconscious bias and the ways to diminish it. The more we interact with different groups of people, the less likely we are to fall into faulty assumptions.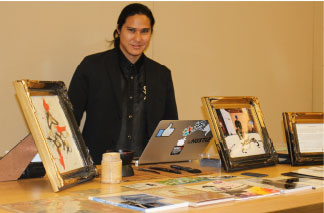 Gay Employees and Resources (GEAR) This year GEAR lead Pride events for our employees in Sacramento, Boston, Albuquerque, Washington D.C., Columbus, Chicago, New York, San Francisco and Tokyo. In San Francisco, the GEAR team created a rainbow jean jacket float and organized employees to participate in the parade.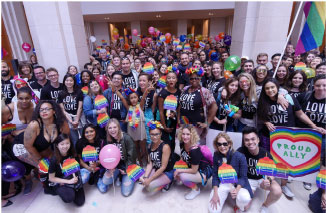 Honoring our Latino Ancestry (HOLA) In celebration of Latino Heritage Month, HOLA hosted a discussion on the Power of the Latino Vote with special guest Jacqueline Martinez Garcel, CEO of the Latino Community Foundation. She shared insights from her 18 years in the policy arena—including a recent high profile advisory role to President Obama.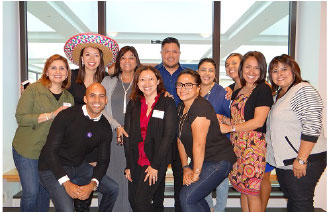 Women in Leadership (WIL) This summer, GapWIL launched a menteeship program with Girls Inc., a nonprofit whose mission is to inspire girls to be strong, smart and bold. Through the course of the program, high school juniors met with career coaches, visited stores, developed technical skills through courses in retail, inventory management and excel, and sat down with Gap Inc. leadership to learn about the business and our values.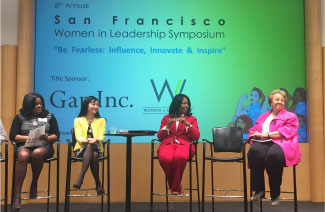 ---
It's an empowering feeling knowing your organization respects and values what makes you a unique individual. Not having to hide any part of you makes it possible to bring your best self to work and contribute in a way that you can be proud of.
Gap Inc. is one of the most dynamic, diverse, and inclusive work environments! Our business groups help elevate your personal and professional lives, grow your network, teach new skills and raise cultural awareness across the company.
Being a part of GapWIL has given me a true sense of belonging at Gap Inc., and I feel l like I am on the forefront of making a positive impact on the company and community outside of the reach of my normal role.
At Gap Inc., Diversity & Inclusion runs through all we do whether it be in our stores, distribution centers, or HQ offices. Being a leader of GEAR, I got the opportunity to work with our teams as well as outside organizations to ensure that Gap Inc. is doing what is right for the LGBTQ Community Globally.
I believe that inclusion and belonging is the heartbeat of a great organization. It builds community, strengthens relationships, and helps to make us all feel that we have something valuable to contribute.
Working at Gap Inc, makes me feel like I'm part of a family. I feel proud to work for a company that supports diversity, and shares a sense of belonging. Being a part of the HOLA BRG allows me the opportunity to celebrate culture and to grow personally & professionally.